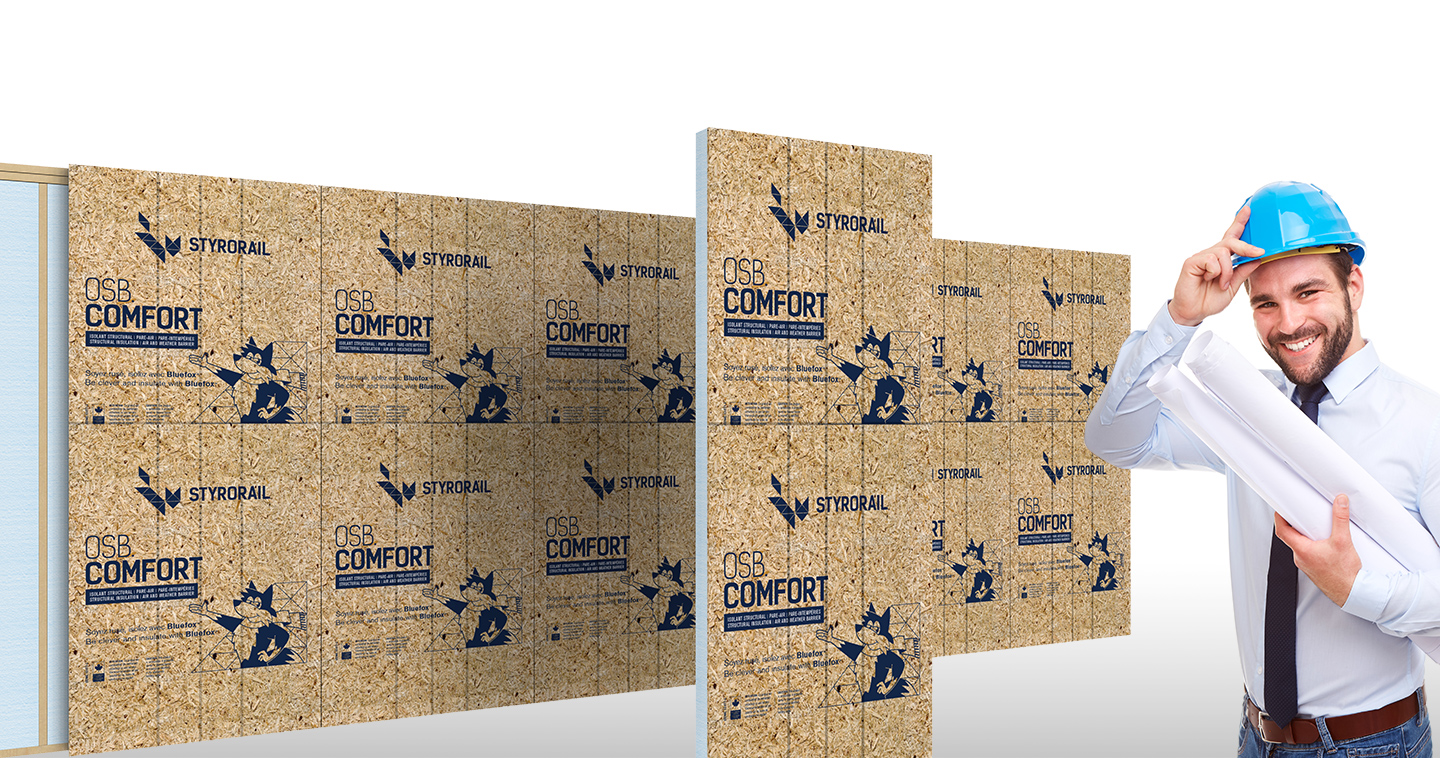 Insulation Panel combined to an Oriented Structural Board [OSB] for Framed Wall
Expanded polystyrene insulation panel and OSB, non vapour barrier, to continuously insulate along the exterior surface of the framed walls and eliminate thermal bridges. For reinforcement against diagonal deformations. For installing furring strips for a lightweight exterior cladding.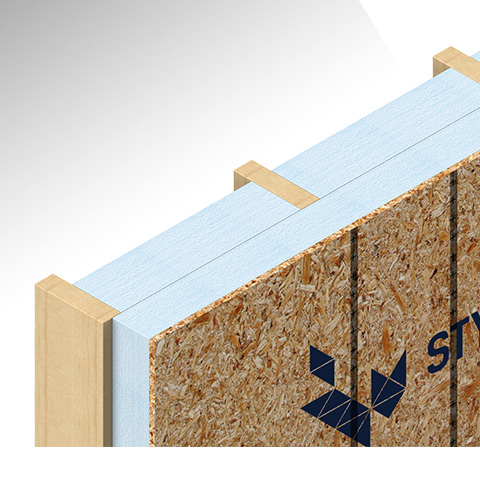 Continuous Exterior Insulation
Eliminates thermal bridges.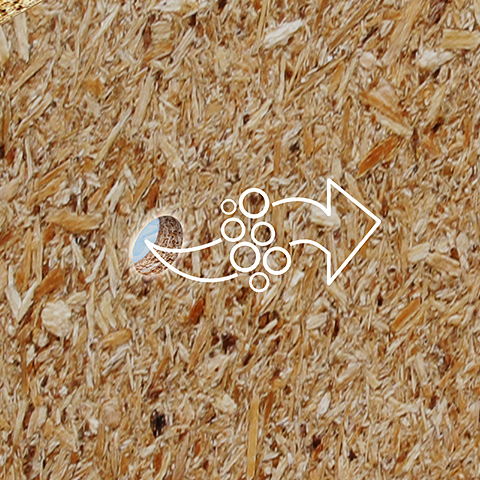 Permeable Product
Perforated during manufacturing so as to respect the breathability standards.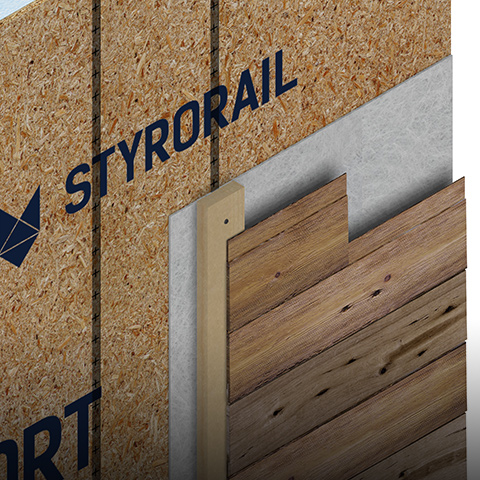 Large Nailing Surface
OSB 11 mm [7/16″], 1,22m x 2,44m [4'x8'].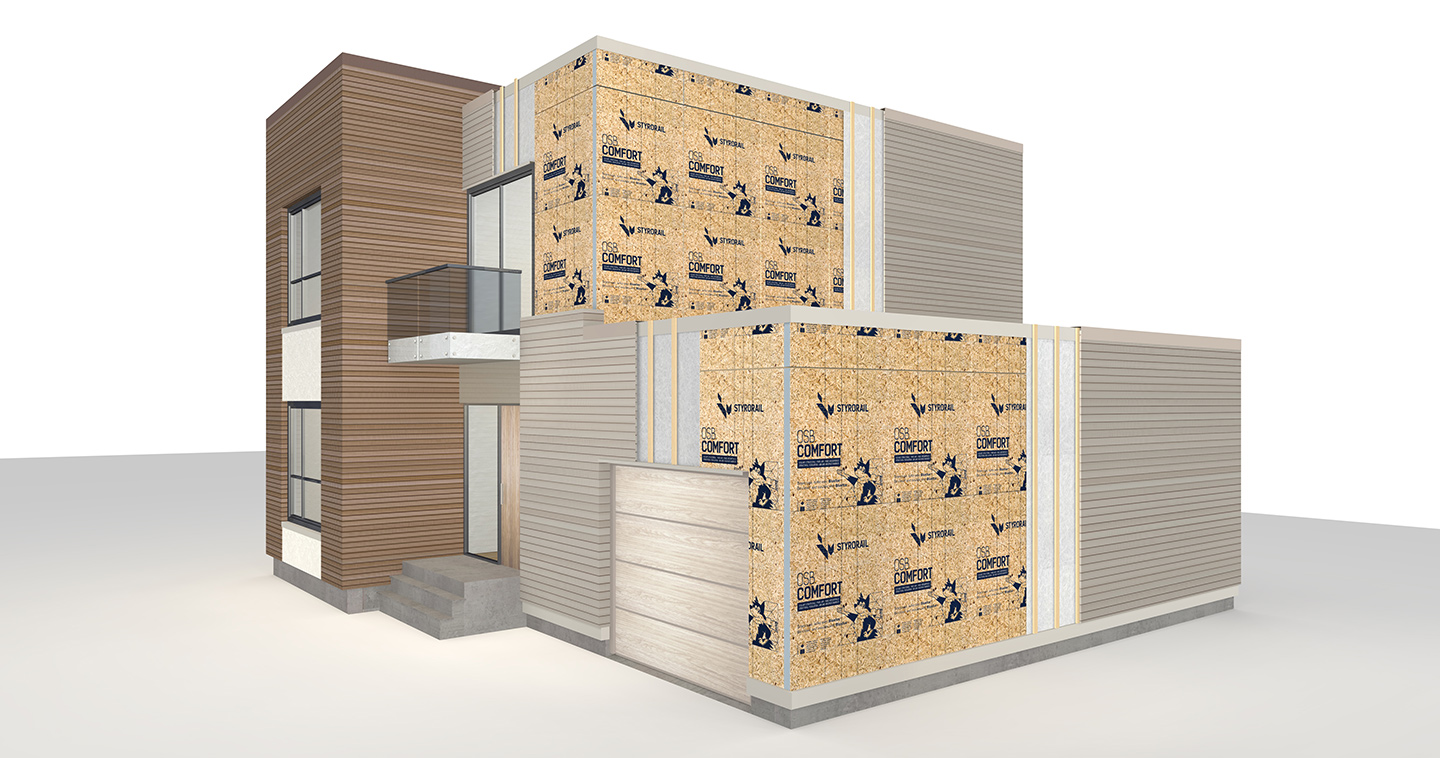 DEVELOPED BY ENTREPRENEURS FOR ENTREPRENEURS