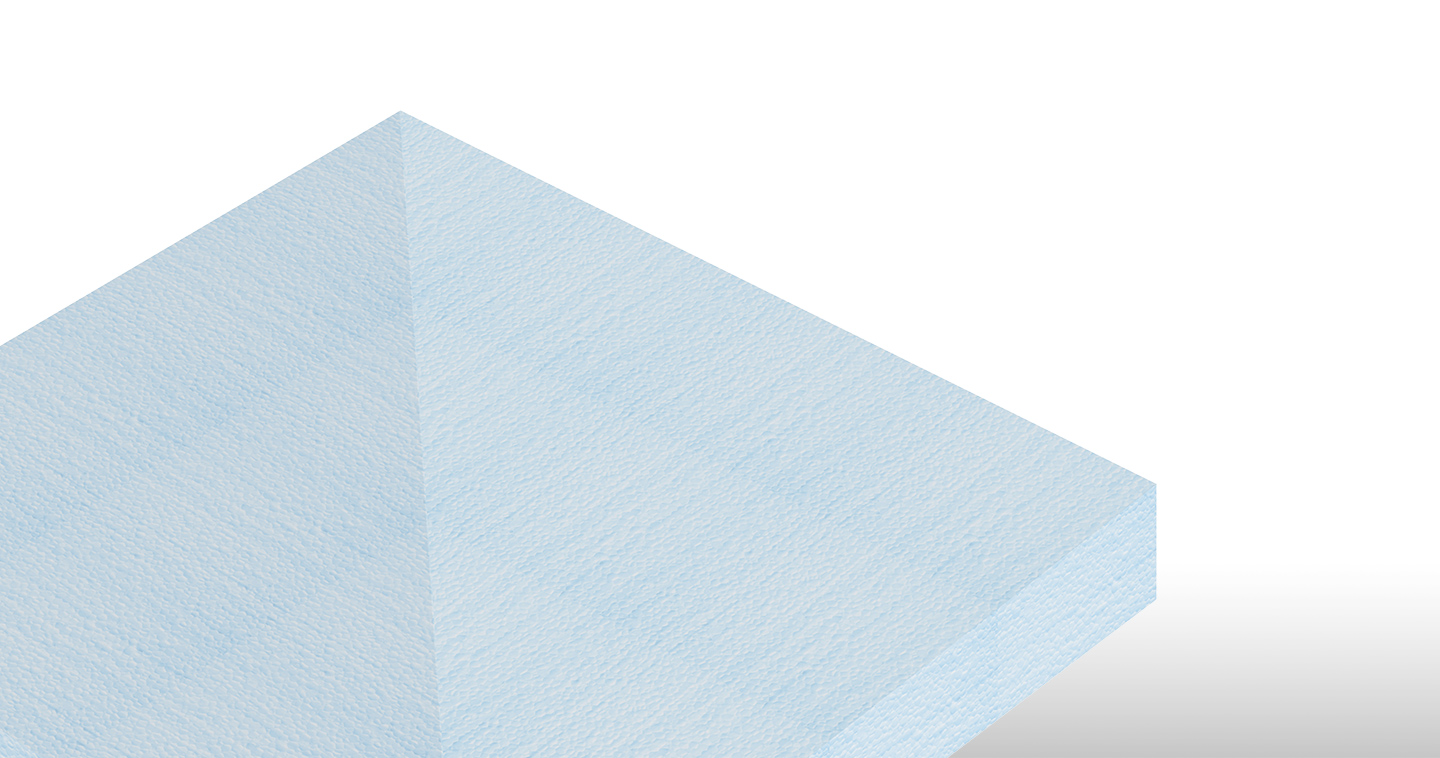 Sloped Insulation Panel for Flat Roofs
Expanded polystyrene insulation panel to continuously insulate flat roof surfaces. Sloped panel towards drain. Custom cut.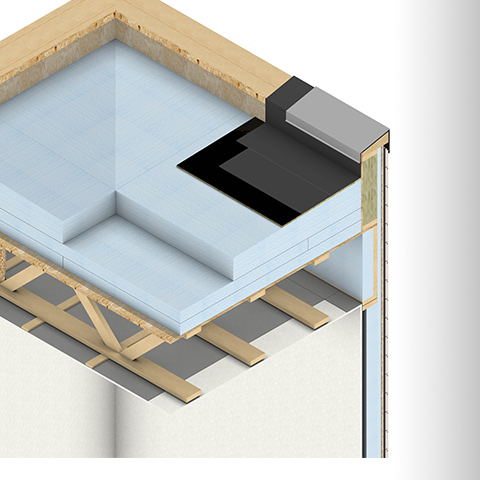 Flat Roof – Wood Trusses
Suitable for straight roof trusses.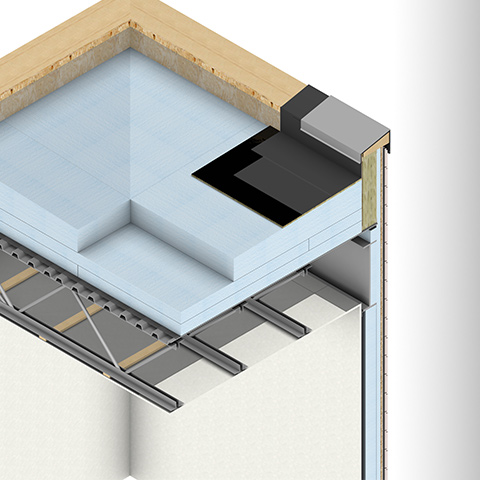 Flat Roof – Steel Trusses
Suitable for metal decking.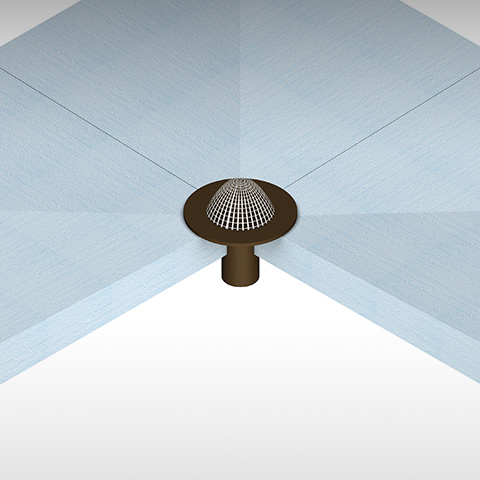 Custom Slope
Positive slope towards drains. From 0.5% to 4% according to plans and specifications.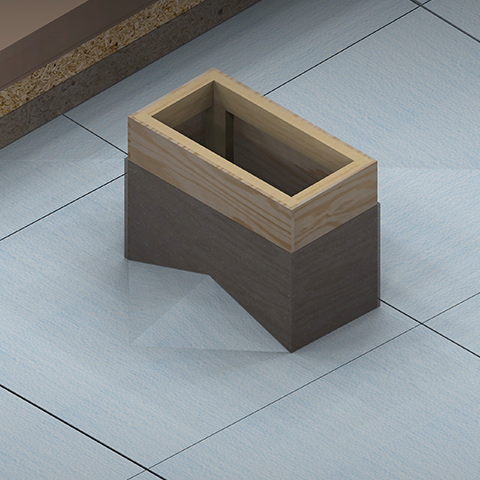 Reverse Slope
Custom piece provided to drain water away from HVAC and chimneys boxes.