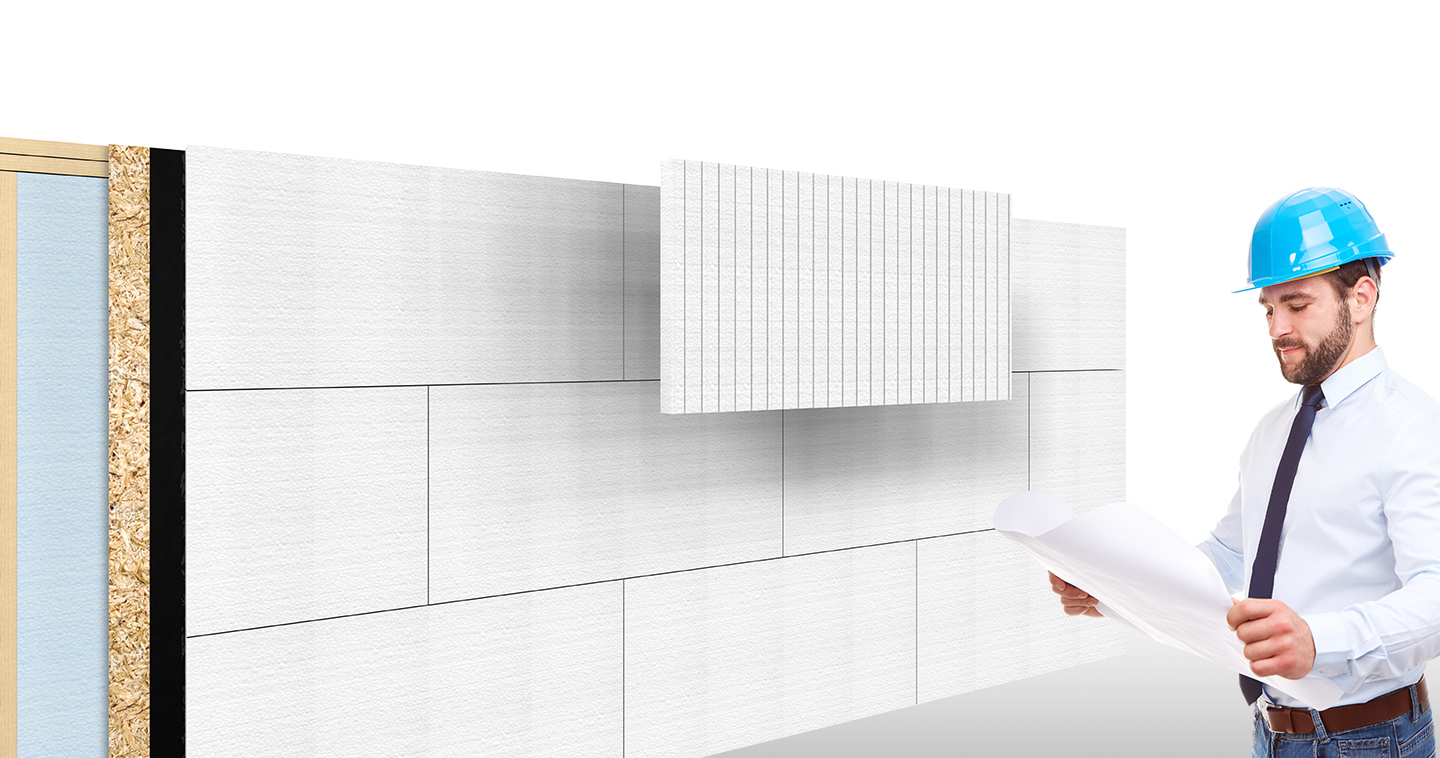 Acrylic Coating Insulating Panel
Type 1 white expanded polystyrene insulation panel which serves as a substrate for acrylic coating. Panels are available with a smooth surface or with a vertically grooved draining surface. Use the panels on the exterior surface of foundation or framed walls.
Square joints by default.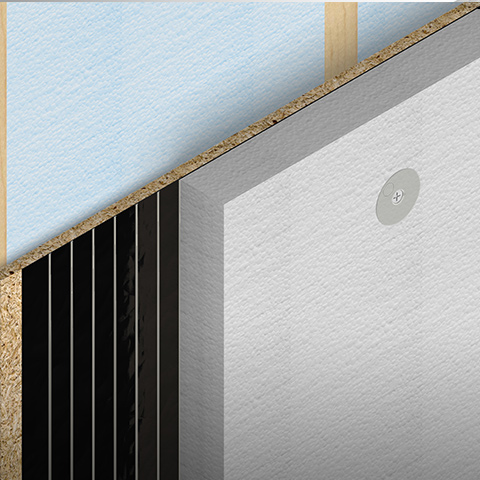 Smooth Surface
For a standard installation of Exterior Insulation and Finish Systems [EIFS] with vertical adhesives lines.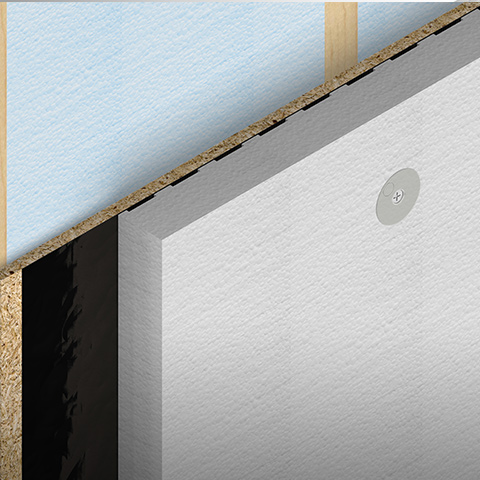 Vertically Grooved Drainage Surface
Eliminates the need for vertical adhesive lines.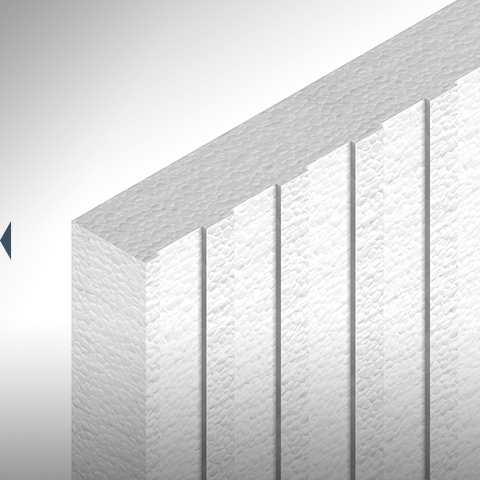 Drainage Channels
Allows for unforeseen water infiltrations to drain out from behind the panel.