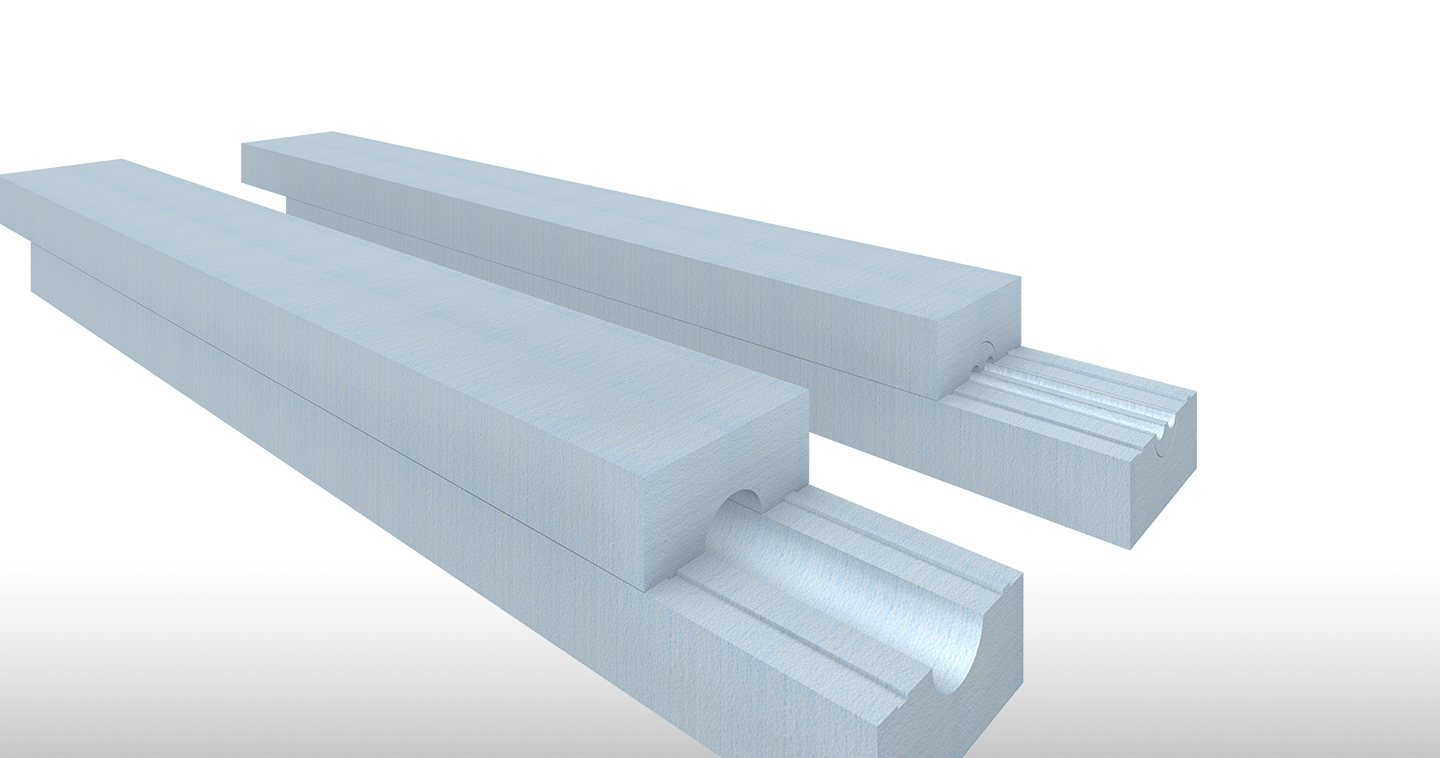 Insulation Block for Underground Piping
Expanded polystyrene insulation block to reduces the risk of freezing of pipes below the ground level. Use for water pipes, water drainage pipe systems and for flat roofs drainage pipes. Available in several compression strengths: 110 kPa [16 PSI] for residential applications up to 276 kPa [40 PSI] for commercial, industrial and agricultural applications.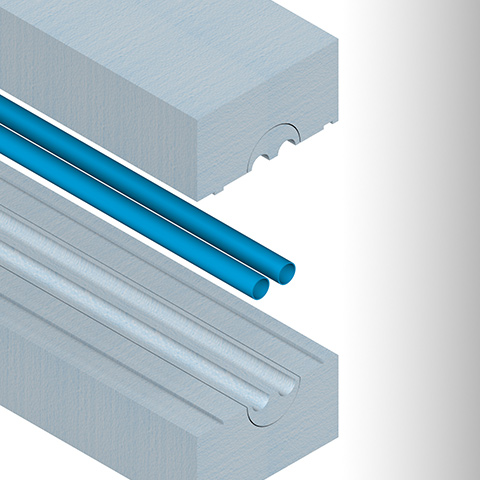 Versatile
Suitable for two pipes up to 38 mm [1-1/2″].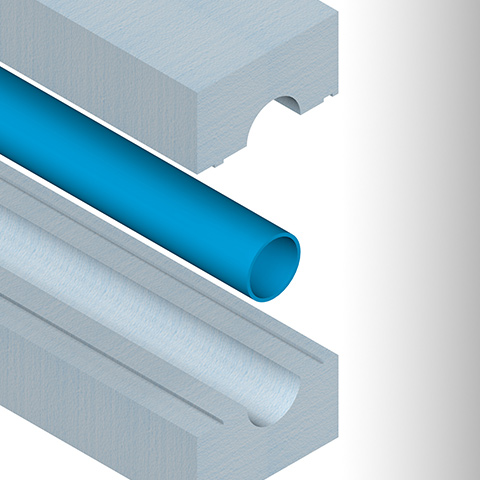 Removable Center Part
Suitable for pipe within 102 mm [4″] in diameter.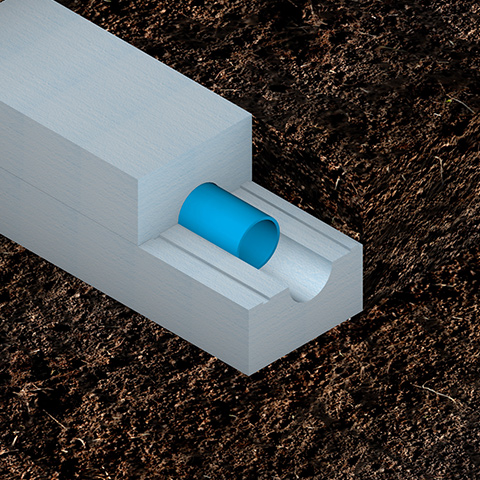 High Compressive Resistance
To insulate pipes under all types of parking areas and driveways.
Available compression strengths of 110 kPa to 276 kPa [16 PSI to 40 PSI].