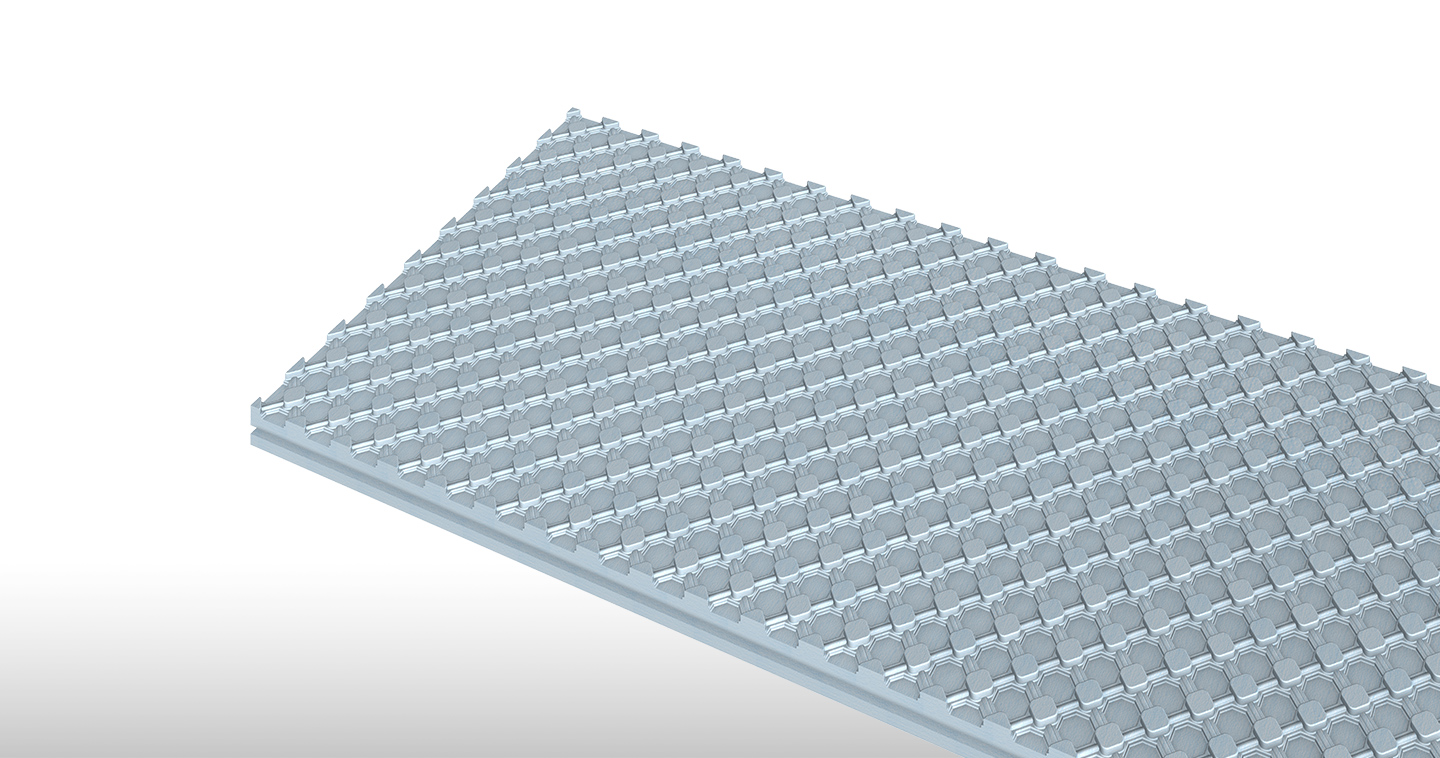 Hydronic Radiant Heat Flooring Moulded Insulation Panel
Large format expanded polystyrene insulating panel for water or glycol radiant flooring floor heating. Multidirectional honeycomb-layout. Compatible with all pipes dimensions: 13 mm [1/2″] to 25 mm [1″].
Available in a variety of compression strengths: 110 kPa [16 PSI] for residential applications until 414 kPa [60 PSI] for industrial applications.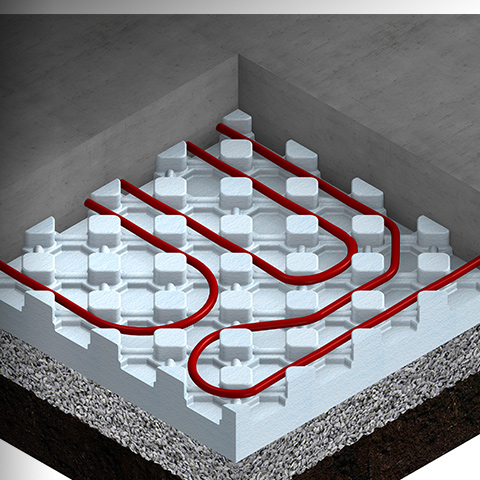 Continuous insulation under the concrete slab
Water or gycol radiant floor heat system.
Large format
1219 mm x 2438 mm [48″ x 96″] panel. Covers more area in one panel Larger area coverage. Faster installation by one person.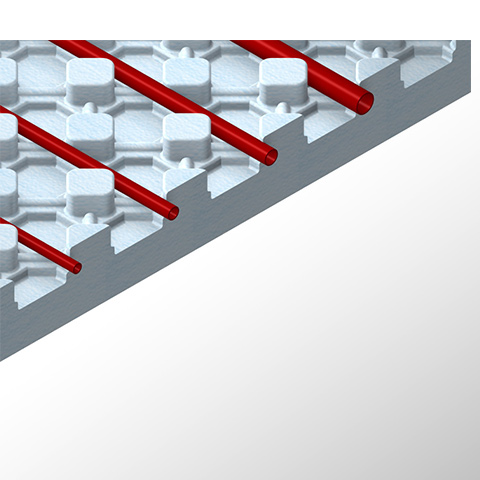 Versatile
Compatible with all pipes dimensions: 13 mm [½″], 16 mm [5/8″], 20 mm [¾″] and 25 mm [1″].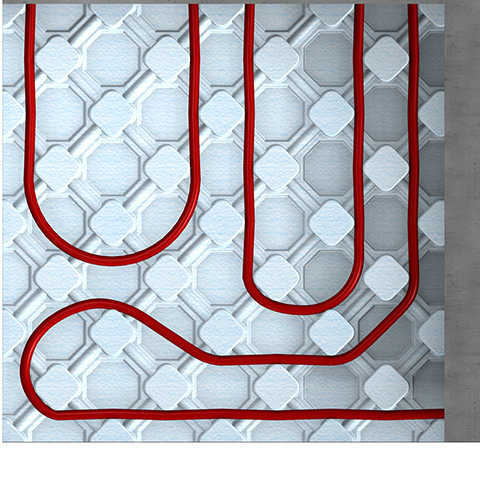 Multidirectional System
Pipes fixed according to desired configuration.
Spacing of 76 mm [3″], 152 mm [6″], 229 mm [9″] and 305 mm [12″].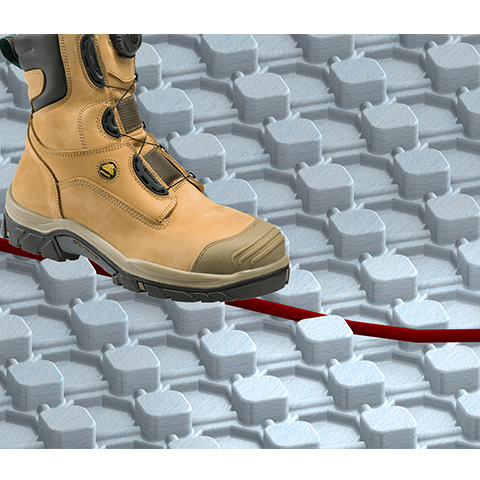 Honeycomb-layout
Does not require fastener.
Enables installation while standing.
Pipes holding hold firmly in place. Does not lift during concrete pouring. Eliminates the installation of metallic mesh [when not required for the slab reinforcement].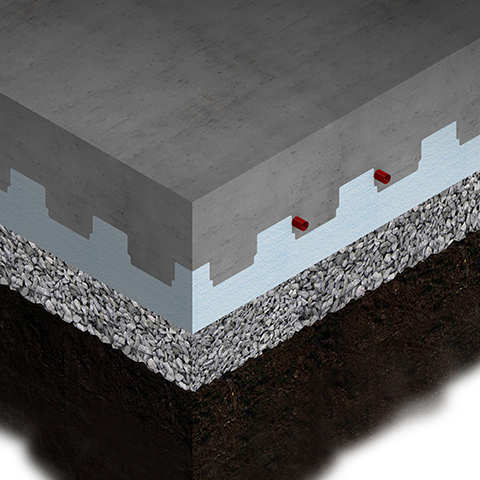 Ultra High Compressive Strength
Unique product that offers compression strength of 115 kPa [16 psi] for residential applications up to 414 kPa [60 psi] for industrial applications.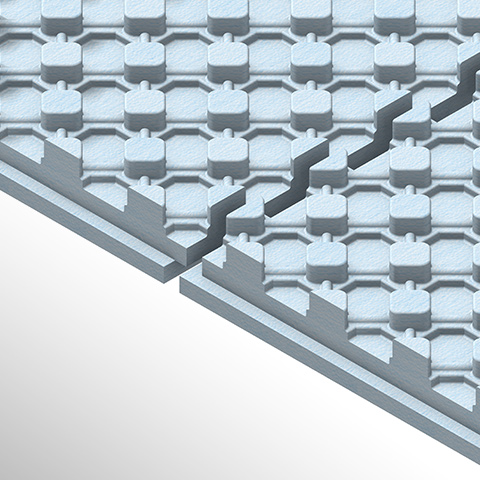 Tight and Lifetime Stable
Perfect overlap between panels through ship lap joints on 4 sides.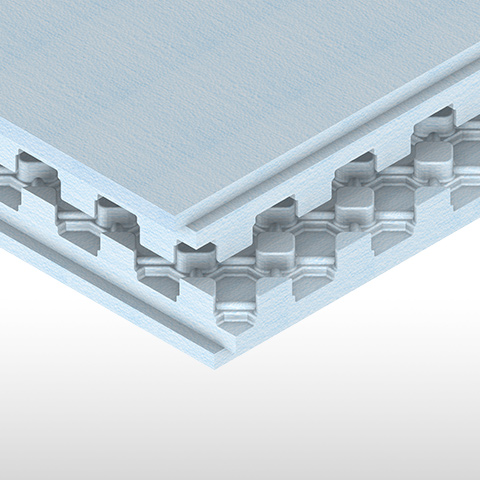 Optimized Form for Transport
Protection of the honeycomb surface through ''sandwich'' shipped panels.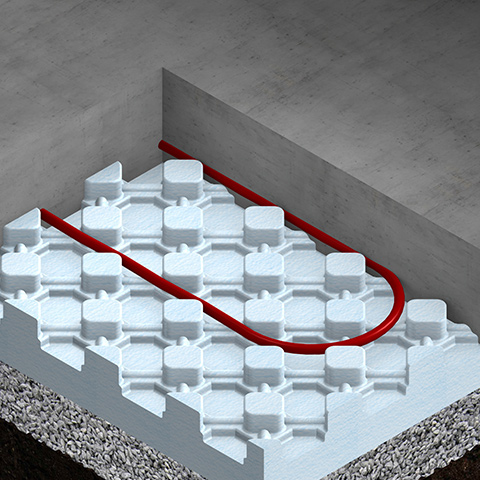 Raised Pipes
Configuration that permits concrete flow under the pipe.
Better contact with concrete.  Even distribution of warmth / heat.