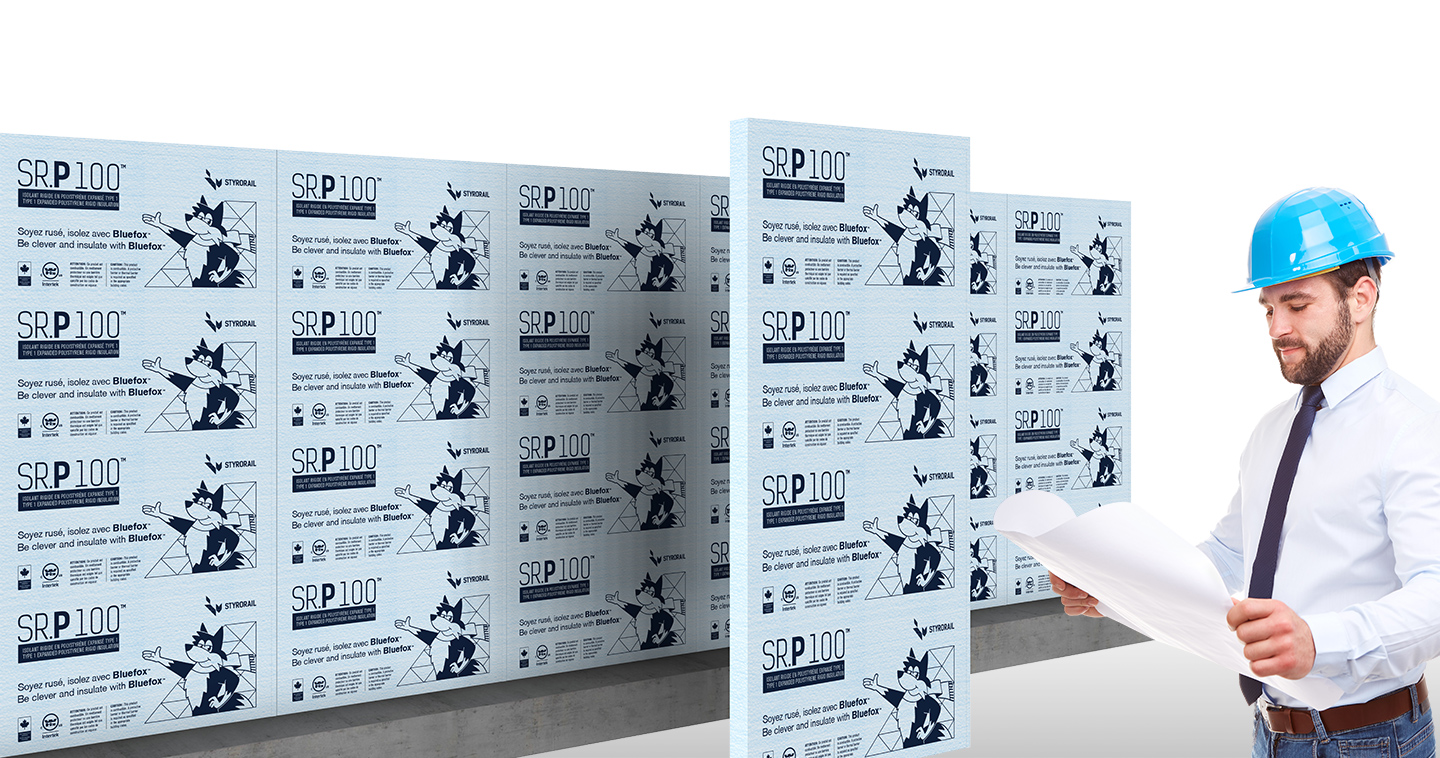 Type 1 Insulating Panel
Type 1 expanded polystyrene insulation panel consisting of the best R value / cost ratio. Insulate the interior surfaces of foundation walls as well as flat and sloped roofs. Use to fill in uneven wall sections during renovations.
Higher insulating value available with the graphite Neopor® EPS.
Square, ship lap and G-Lock™ joints available.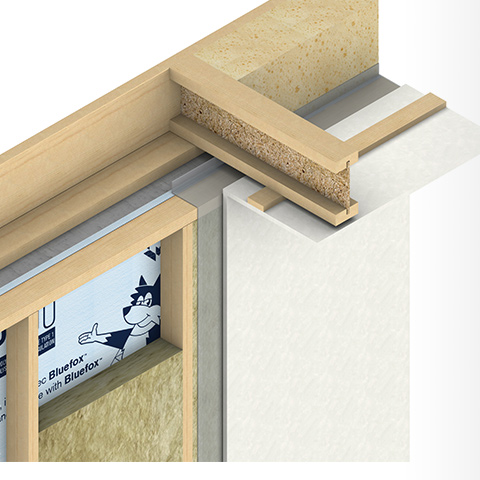 Foundation Wall - Interior Insulation
Breaks the thermal bridges from the inside of the wall before the installation of a 38 mm x 64 mm [2″x3″] or 89 mm x [2″x4″] stud wall insulated with batt.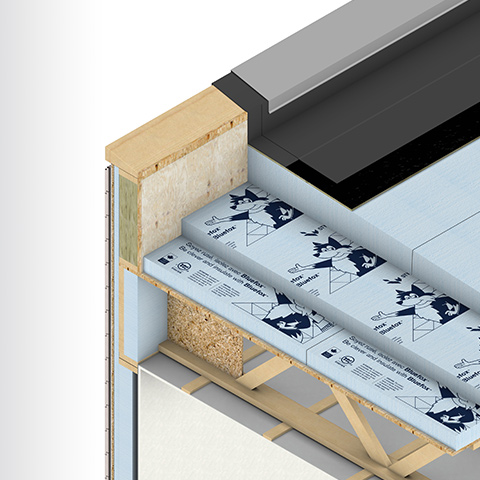 Flat Roof
Panels installed in 1 or 2 layers. Insulates the structure of flat roofs, [straight or slopped trusses/joists]. Several thicknesses available to achieve the highest of insulation requirements.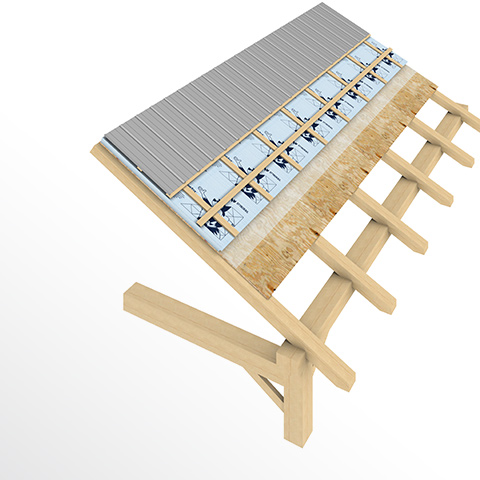 Sloped Roof
Insulate the trusses before the installation of the roof cladding. Ideal for cathedral ceilings.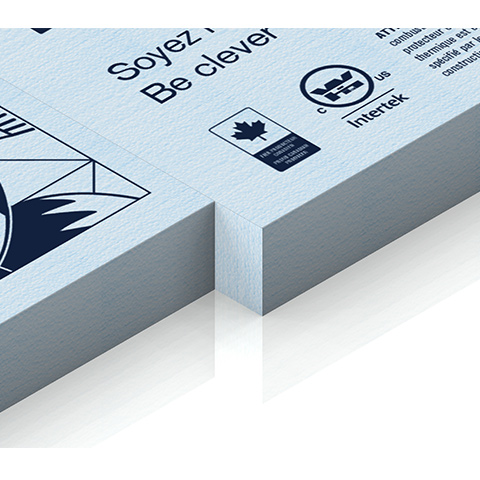 Square Joint
Square joints for installing 2 layers of insulation as it allows for the overlapping of joints.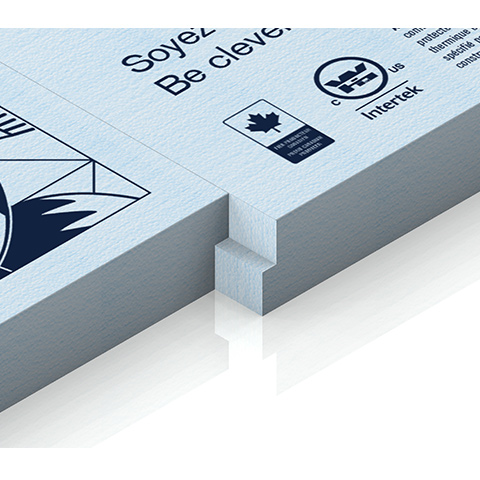 2 Sided Ship Lap Joints
Ship lap joints on 2 sides for walls that are 2.44m [8'] high and under. Panels offer square joints at the top and bottom of the wall.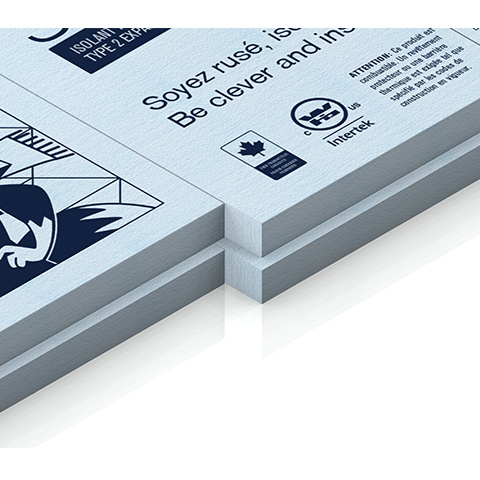 4 Sided Ship Lap Joints
Ship lap joints on 4 sides for walls that are 2.44m [8'] and over. Allows for the overlapping of panels in all directions.
Ship lap joints on 4 sides for roof panels with 1 or 2 insulation layers.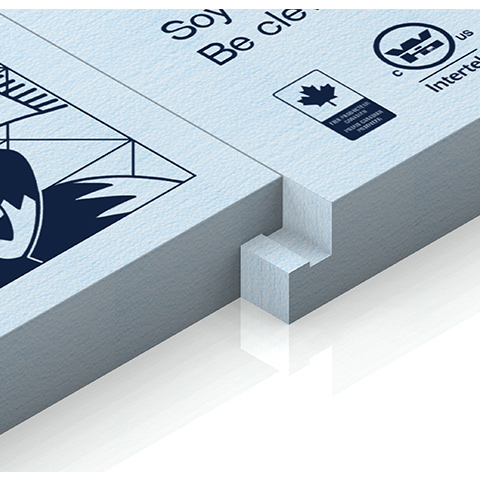 G-Lock™ System
Notched joints limiting movement of the panels from one to another. Alternative to square joints for under concrete slab applications.